Google Docs has a feature to see the difference between two documents and can show them in a new document. This is entirely different from seeing the "document history" (version) feature.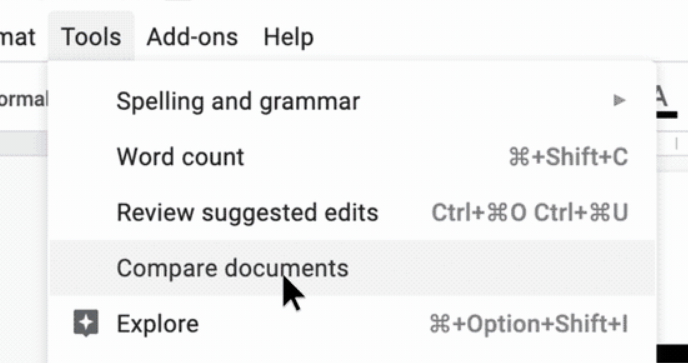 On your computer, open a file in Google Docs, Google Slides, or Google Drawings.
Go to Tools -> Preferences.
Check/uncheck the box next to "Automatically detect Markdown".
Google docs support basic markdown formatting.